Experience Gaspésie in autumn!
A unique, lively, welcoming, and gastronomic region, Gaspésie is full of thrilling activities that will colour your fall!
In the mountains, in the river, or on the sea, embrace the multicolored scenery by enjoying a multitude of activities: hiking or quad rides, whale watching, kayaking with seals, canoeing on crystal clear rivers, moose watching, etc. Enjoy immersive experiences filled with culture and history. Be at the heart of festive planned or improvised meetings in our microbreweries. And treat yourself to local produce, including our tasty fish and seafood. Above all, take full measure of the legendary reception of the Gaspesians by chatting with our people who are quick to smile and welcome you with open arms.
Ready for a thrilling fall vacation?
Close
208 Results
Auberge-Pourvoirie de la Rivière Matapédia

The Matapédia Valley

726, chemin du Rang A

Routhierville, Québec

G0J 2A0

Parc du Bourg de Pabos

Land's End

75, chemin de la Plage (Pabos Mills)

Chandler, Québec

G0C 2J0

Museums and historic sites

Espace René-Lévesque

The Chaleur Bay

120, boulevard Gérard-D.-Lévesque

New Carlisle, Québec

G0C 1Z0

Wildlife reserves and Zecs

Matane Wildlife Reserve

The Coast

500, chemin de la réserve faunique

Saint-René-de-Matane, Québec

G0J 3E0

Télépêche

The Matapédia Valley

846, route 132 Ouest

Amqui, Québec

G5J 2H1

Reford Gardens

The Coast

200, route 132

Grand-Métis, Québec

G0J 1Z0

Aquamer Thalasso-Spa

The Chaleur Bay

868, boulevard Perron

Carleton-sur-Mer, Québec

G0C 1J0

Museums and historic sites

Musée de la Gaspésie et monument à Jacques-Cartier

Land's End

80, boulevard Gaspé

Gaspé, Québec

G4X 1A9

Parc du Bourg de Pabos

Land's End

75, chemin de la Plage (Pabos Mills)

Chandler, Québec

G0C 2J0

Mount Lyall agate mine

Haute-Gaspésie

Route 299 (Parc national de la Gaspésie, jonction Lac-Ste-Anne et Murdochville)
Sainte-Anne-des-Monts, Québec

FromJune 22nd to October 6th

International Garden Festival, Reford Gardens

The Coast

200, route 132

Grand-Métis, Québec

G0J 1Z0

Domaine Annie-sur-Mer

The Coast

387, chemin Patton

Métis-sur-Mer, Québec

G0J 1S0

Percé UNESCO Global Geopark

Land's End

180, route 132 Ouest

Percé, Québec

G0C 2L0

Bioparc de la Gaspésie

The Chaleur Bay

123, rue des Vieux Ponts

Bonaventure, Québec

G0C 1E0

Auberge du Parc

The Chaleur Bay

68, boulevard Gérard-D.-Lévesque

Paspébiac, Québec

G0C 2K0

FromJune 24th to September 30th

Rencontres internationales de la photographie en Gaspésie

The Chaleur Bay

120, 4e rang Ouest

New Richmond, Québec

G0C 2B0

Club de golf Revermont

The Matapédia Valley

146, chemin du Golf

Amqui, Québec

G5J 2A7

Excursions Exploramer

Haute-Gaspésie

1, rue du Quai

Sainte-Anne-des-Monts, Québec

G4V 2B6

La Savonnerie du Village - Économusée de la savonnerie

The Chaleur Bay

36, route d'Escuminac Flats

Escuminac, Québec

G0C 1N0

Yoga Retreat

The Chaleur Bay

Chemin St-Georges

Bonaventure, Québec

G0C 1E0

Eskamer Aventure

Haute-Gaspésie

280, boulevard Perron Est

Sainte-Anne-des-Monts, Québec

G4V 3A7

Museums and historic sites

Musée acadien du Québec

The Chaleur Bay

95, avenue de Port-Royal

Bonaventure, Québec

G0C 1E0

Ura - Parc du Bourg de Pabos

Land's End

75, chemin de la Plage (Pabos Mills)

Chandler, Québec

G0C 2J0

Museums and historic sites

Site historique national Banc-de-pêche-de-Paspébiac

The Chaleur Bay

3e rue, route du Quai

Paspébiac, Québec

G0C 2K0

Croisières Baie de Gaspé

Land's End

2448 A, boulevard de Grande-Grève

Gaspé, Québec

G4X 6L7

Museums and historic sites

Exploramer, Discovering the Sea

Haute-Gaspésie

1, rue du Quai

Sainte-Anne-des-Monts, Québec

G4V 2B6

Nova Lumina - Un parcours nocturne en bord de mer

Land's End

155, rue de la Plage

Chandler, Québec

G0C 1K0

Auberge Beauséjour

The Matapédia Valley

71, boulevard Saint-Benoît Ouest

Amqui, Québec

G5J 2E5

Wildlife reserves and Zecs

Zec rivière Matane

The Coast

235, avenue St-Jérôme

Matane, Québec

G4W 3A7

Museums and historic sites

Site patrimonial de pêche Matamajaw

The Matapédia Valley

53 C, rue Saint-Jacques Sud

Causapscal, Québec

G0J 1J0

Nature Aventure

The Matapédia Valley

20, rue de l'Église, Parc Adams

Matapédia, Québec

G0J 1V0

Boulangerie Toujours Dimanche

The Coast

431 et 443, avenue Saint-Jérôme

Matane, Québec

G4W 3B6

Les Passagers du Vent

Haute-Gaspésie

34, rue Prudent-Cloutier

Mont-Saint-Pierre, Québec

G0E 1V0

Prélude à Forillon - Forillon National Park

Land's End

122, boulevard de Gaspé

Gaspé, Québec

G4X 1A9

Wineries, Mead Factories and Microbreweries

Vignoble Carpinteri

The Coast

3141, chemin du Pont Couvert

Saint-Ulric, Québec

G0J 3H0

Sentiers des rivières et des montagnes

Land's End

Coin-du-Banc-L'Anse-à-Beaufils
Percé, Québec

Écovoile Baie-des-Chaleurs

The Chaleur Bay

499, boulevard Perron

Carleton-sur-Mer, Québec

G0C 1J0

Les Découvertes du Hublot

The Matapédia Valley

158, boulevard Saint-Benoît Ouest

Amqui, Québec

G5J 2E8

Atelier du peintre Jean-Pierre Gagnon

The Coast

495, route de la Mer

Sainte-Flavie, Québec

G0J 2L0

Sentier du mont Pointu

Haute-Gaspésie

Route de Saint-Joseph-des-Monts
Sainte-Anne-des-Monts, Québec

Les Croisières Julien Cloutier

Land's End

9, rue du Quai

Percé, Québec

G0C 2L0

Wineries, Mead Factories and Microbreweries

Microbrasserie Cap Gaspé

Land's End

286, boulevard de York Sud

Gaspé, Québec

G4X 2L6

Centre d'Art Marcel Gagnon

The Coast

564, route de la Mer

Sainte-Flavie, Québec

G0J 2L0

Museums and historic sites

Site historique de Pointe-à-la-Renommée

Land's End

200, chemin de la Pointe-à-la-Renommée

Gaspé, Québec

G4X 4A2

Parc régional de la Seigneurie du Lac Matapédia

The Matapédia Valley

Route Soucy (4 km à partir du BIT d'Amqui, route Labrie)

Amqui, Québec

G5J 3P9

Le Marché des saveurs gaspésiennes

Land's End

119, rue de la Reine

Gaspé, Québec

G4X 1T5

Atkins et frères

Haute-Gaspésie

1, rue du Chanoine-Richard

Saint-Maxime-du-Mont-Louis, Québec

G0E 1T0

Route des Arts

The Coast

505, route de la Mer

Sainte-Flavie, Québec

G0J 2L0

Club de golf Boule Rock

The Coast

164, route 132

Métis-sur-Mer, Québec

G0J 1S0

Sliding sports and snowshoeing

Station touristique Pin Rouge

The Chaleur Bay

1250, chemin de Saint-Edgar

New Richmond, Québec

G0C 2B0

Mont Pouding Stone Hiking Trails

Land's End

Douglastown
Gaspé, Québec

Wineries, Mead Factories and Microbreweries

Microbrasserie Le Ketch

The Coast

490, route de la Mer

Sainte-Flavie, Québec

G0J 2L0

Aube sur Mer

Land's End

2172, boulevard Grande-Grève

Gaspé, Québec

G4X 6L6

Club nautique de Percé

Land's End

199, route 132

Percé, Québec

G0C 2L0

Site récréotouristique de Capucins

Haute-Gaspésie

Rue du Village (Capucins)

Cap-Chat, Québec

G0J 1H0

FromSeptember 12th to September 15th

Gaspésie International Raid

The Chaleur Bay

629, boulevard Perron

Carleton-sur-Mer, Québec

G0C 1J0

FromSeptember 1st to September 16th

Phos

The Coast

520, avenue Saint-Jérome, bureau 102

Matane, Québec

G4W 3B5

Sportquet Mobile

The Coast

369, 2e rang Est des Écossais

Grand-Métis, Québec

G0J 1Z0

Raoul et Simone - La Boutique

Land's End

155, route 132 Ouest

Percé, Québec

G0C 2L0

Sentier des pionniers

Land's End

Début au Carrefour Gaspé - Haldimand
Gaspé, Québec

Mont Saint-Alban - Forillon National Park

Land's End

122, boulevard de Gaspé

Gaspé, Québec

G4X 1A9

Wineries, Mead Factories and Microbreweries

La Fabrique

The Coast

360 et 366, avenue Saint-Jérôme

Matane, Québec

G4W 3B1

Museums and historic sites

Musée de la rivière Cascapédia

The Chaleur Bay

275, route 299

Cascapédia-Saint-Jules, Québec

G0C 1T0

Museums and historic sites

Museum and exhibition of mineralogy and fossils

Land's End

6, rue de l'Église

Percé, Québec

G0C 2L0

Parc national de Miguasha (Fossil Site)

The Chaleur Bay

231, route de Miguasha Ouest

Nouvelle, Québec

G0C 2E0

Jardins de Doris

The Coast

645, avenue Henri-Dunant

Matane, Québec

G4W 3M7

Club de golf Fauvel

The Chaleur Bay

361, route 132

Bonaventure, Québec

G0C 1E0

Circuit de fresques, des arts et du patrimoine, Les Murmures de la Ville

The Coast

1588, boulevard Jacques-Cartier (Château Landry)

Mont-Joli, Québec

G5H 1W8

Sentier pédestre de l'espace vert

The Chaleur Bay

Rang Bugeaud
Hope, Québec

Parc régional de la Seigneurie du lac Matapédia

The Matapédia Valley

Route Soucy
Amqui, Québec

Wildlife reserves and Zecs

Chic-Chocs Wildlife Reserve

Haute-Gaspésie

116, rue Prudent-Cloutier

Mont-Saint-Pierre, Québec

G0E 1V0

Wildlife reserves and Zecs

Zec de la rivière Petite-Cascapédia

The Chaleur Bay

737, chemin Saint-Edgar

New Richmond, Québec

G0C 2B0

Auberge du Château Bahia Trails

The Chaleur Bay

152, boulevard Perron

Escuminac, Québec

G0C 2M0

Station touristique Pin Rouge

The Chaleur Bay

1250, chemin Saint-Edgar

New Richmond, Québec

G0C 2B0

Wineries, Mead Factories and Microbreweries

Microbrasserie Le Naufrageur

The Chaleur Bay

586, boulevard Perron

Carleton-sur-Mer, Québec

G0C 1J0

Ristigouche Sud-Est Trails

The Chaleur Bay

chemin Kempt
Ristigouche-Partie-Sud-Est, Québec

Boulangerie-pâtisserie La Mie véritable - Café La Mie d'en Haut

The Chaleur Bay

578, boulevard Perron

Carleton-sur-Mer, Québec

G0C 1J0

Mont Sainte-Anne et du mont Blanc Trails - Percé UNESCO Global Geopark

Land's End

Station touristique Pin Rouge

The Chaleur Bay

1250, chemin de Saint-Edgar

New Richmond, Québec

G0C 2B0

Avolo Plein Air

Land's End

199, route 132 Est

Percé, Québec

G0C 2X0

Les Sentiers panoramiques

The Matapédia Valley

Rang Saint-Jean
Saint-François-d'Assise, Québec

Wineries, Mead Factories and Microbreweries

Distillerie Mitis

The Coast

1034, avenue de la Gaspésie

Mont-Joli, Québec

G5H 0B1

Pêche sportive de la Baie-des-Chaleurs

The Chaleur Bay

645, rue des Hérons

Maria, Québec

G0C 1Y0

FromJanuary 1st to December 31st

Gaspesia racing events

Land's End

30, rue Eden

Gaspé, Québec

G4X 1Z2

Pourvoirie de la Gaspésie

The Coast

20, route Grosses-Roches

Saint-Jean-de-Cherbourg, Québec

G0J 2R0

Oblivio Spa

Land's End

261, route 132 Ouest

Percé, Québec

G0C 2L0

Parc national de l'île-Bonaventure-et-du-Rocher-Percé

Land's End

4, rue du Quai

Percé, Québec

G0C 2L0

Vue du Ciel

Haute-Gaspésie

66, rue Prudent-Cloutier

Mont-Saint-Pierre, Québec

G0E 1V0

Fromagerie du Littoral

The Coast

200, route 132

Baie-des-Sables, Québec

G0J 1C0

Museums and historic sites

Historical Tour of Percé

Land's End

142, route 132 Ouest

Percé, Québec

G0C 2L0

Museums and historic sites

Centre socioculturel Manoir Le Boutillier

Land's End

578, boulevard du Griffon (L'Anse-au-Griffon)

Gaspé, Québec

G4X 6A4

Parc national l'Île-Bonaventure-et-du-Rocher-Percé

Land's End

4, rue du Quai

Percé, Québec

G0C 2L0

Parc national de la Gaspésie

Haute-Gaspésie

1981, route du Parc

Sainte-Anne-des-Monts, Québec

G4V 2E4

Écovoile de la Baie-des-Chaleurs

The Chaleur Bay

499, boulevard Perron

Carleton-sur-Mer, Québec

G0C 1J0

Wildlife reserves and Zecs

Matapédia and Patapédia Rivers Wildlife Reserve

The Matapédia Valley

462, rue St-Jacques Nord

Causapscal, Québec

G0J 1J0

FromSeptember 21st to September 28th

Traversée de la Gaspésie à bottine et course (TDLG automne)

Land's End

3, Côte Carter

Gaspé, Québec

G4X 2L5

Camp Brûlé

The Chaleur Bay

462, chemin Mercier Ouest

New Richmond, Québec

G0C 2B0

Parc côtier du Ruisseau-Castor Trails

Haute-Gaspésie

Tourelle
Sainte-Anne-des-Monts, Québec

Museums and historic sites

Centre culturel Le Griffon et Café de l'Anse

Land's End

557, boulevard du Griffon (L'Anse-au-Griffon)

Gaspé, Québec

G4X 6A5

La Chute à Philomène

The Matapédia Valley

Rang Saint-Louis

Saint-Alexandre-des-Lacs, Québec

G0J 2C0

Les Délices de la Mer

Haute-Gaspésie

25, boulevard Sainte-Anne Ouest

Sainte-Anne-des-Monts, Québec

G4V 3B3

Museums and historic sites

Magasin général historique authentique 1928

Land's End

32, rue à Bonfils (L'Anse-à-Beaufils)

Percé, Québec

G0C 1G0

Corporation du Tourisme de Mont-Saint-Pierre

Haute-Gaspésie

102, rue Prudent-Cloutier

Mont-Saint-Pierre, Québec

G0E 1V0

Gîte Confort et chocolats

The Coast

129, avenue Ulric-Tessier

Saint-Ulric, Québec

G0J 3H0

Aux Bienfaits

The Coast

1030-A, avenue de la Gaspésie

Mont-Joli, Québec

G5H 2B0

Eskamer Aventure - Aerial Park

Haute-Gaspésie

280, boulevard Perron Est

Sainte-Anne-des-Monts, Québec

G4V 3A7

Parc régional de Val-d'Irène

The Matapédia Valley

115, route Val-d'Irène

Sainte-Irène, Québec

G0J 2P0

Les Grave - Forillon National Park

Land's End

122, boulevard de Gaspé

Gaspé, Québec

G4X 1A9

Cap Bon Ami - Forillon National Park

Land's End

122, boulevard de Gaspé

Gaspé, Québec

G4X 1A9

La Promenade des Capitaines, la Balade et le parc des îles

The Coast

Avenue Saint-Jérôme
Matane, Québec

Museums and historic sites

Vieux moulin - Vin de miel

The Coast

141, route de la Mer (route 132)

Sainte-Flavie, Québec

G0J 2L0

Auberge et chalets Griffon Aventure

Land's End

829, boulevard du Griffon (L'Anse-au-Griffon)

Gaspé, Québec

G4X 6A9

FromJune 1st to September 30th

Jardins sur la Baie

The Chaleur Bay

Centre-ville
New Richmond, Québec

Les sentiers de la vallée des pins blancs

Haute-Gaspésie

Rue de l'Église

Saint-Maxime-du-Mont-Louis, Québec

G0E 1T0

Les Grottes de La Rédemption

The Coast

68, rue Soucy

La Rédemption, Québec

G0J 1P0

Cap Aventure

Land's End

2052, boulevard Grande-Grève (Cap-aux-Os)

Gaspé, Québec

G4X 6L7

Mont Jacques-Cartier - Parc national de la Gaspésie

Haute-Gaspésie

1981, route du Parc

Sainte-Anne-des-Monts, Québec

G4V 2E4

Parc national l'Île-Bonaventure-et-du-Rocher-Percé

Land's End

4, rue du Quai

Percé, Québec

G0C 2L0

Au Coin de la Berge

Land's End

564, route 132 Ouest

Percé, Québec

G0C 2L0

Chute Sainte-Anne - Parc national de la Gaspésie

Haute-Gaspésie

1981, route du Parc

Sainte-Anne-des-Monts, Québec

G4V 2E4

Camp de base Coin-du-Banc

Land's End

315, route 132 Est (Coin-du-Banc)

Percé, Québec

G0C 2L0

Miel Vallée Fleurie

The Matapédia Valley

19, rue Savoie

Saint-Alexandre-des-Lacs, Québec

G0J 2C0

La Chute - Forillon National Park

Land's End

122, boulevard de Gaspé

Gaspé, Québec

G4X 1A9

Wineries, Mead Factories and Microbreweries

Microbrasserie Le Malbord

Haute-Gaspésie

178, 1re Avenue Ouest

Sainte-Anne-des-Monts, Québec

G4V 1C9

Museums and historic sites

Sanctuaire Notre-Dame de Pointe-Navarre

Land's End

765, boulevard Pointe-Navarre

Gaspé, Québec

G4X 1A7

Wineries, Mead Factories and Microbreweries

Vieux moulin - Vin de miel

The Coast

141, route de la Mer (route 132)

Sainte-Flavie, Québec

G0J 2L0

Wildlife reserves and Zecs

Zec de la rivière Bonaventure

The Chaleur Bay

180, avenue Beauséjour

Bonaventure, Québec

G0C 1E0

Maison Pure Thé

Land's End

480, boulevard Pabos (Pabos)

Chandler, Québec

G0C 2H0

Centre thérapeutique Pabos

Land's End

480, boulevard Pabos (Pabos)

Chandler, Québec

G0C 2H0

Museums and historic sites

Société d'histoire et de généalogie de Matane

The Coast

320, boulevard Dion

Matane, Québec

G4W 3M1

Sentier ornithologique le Tournesol

Haute-Gaspésie

Route 198, L'Anse-Pleureuse

Saint-Maxime-du-Mont-Louis, Québec

G0E 1T0

Parc du Bourg de Pabos

Land's End

75, chemin de la Plage (Pabos Mills)

Chandler, Québec

G0C 2J0

Chocolaterie BelJade

The Matapédia Valley

304, boulevard Saint-Benoit Ouest

Amqui, Québec

G5J 2G1

Matane - Baie-Comeau - Godbout Ferry

The Coast

1410, rue de Matane-sur-Mer

Matane, Québec

G4W 3P5

Aventure Sea Shack

Haute-Gaspésie

292, boulevard Perron Est (Tourelle)

Sainte-Anne-des-Monts, Québec

G4V 3A7

Sliding sports and snowshoeing

Parc régional de Val-d'Irène

The Matapédia Valley

115, route Val-d'Irène

Sainte-Irène, Québec

G0J 2P0

Outdoor recreational areas

Base de plein air de Bellefeuille

Land's End

70, route de la Plage (Pabos Mills)

Chandler, Québec

G0C 2J0

Museums and historic sites

Micmac Interpretation Site of Gespeg

Land's End

783, boulevard Pointe-Navarre

Gaspé, Québec

G4X 2V6

Village Grande Nature Chic-Chocs

Haute-Gaspésie

951, route Saint-Octave-de-L'Avenir

Cap-Chat, Québec

G0J 1E0

Poissonnerie du pêcheur - Dining room

The Chaleur Bay

230, route 132 Est

Bonaventure, Québec

G0C 1E0

Causapscal Hiking Trails

The Matapédia Valley

Route 132
Causapscal, Québec

Oblivio Spa

The Coast

250, avenue du Phare Est

Matane, Québec

G4W 3N4

Wildlife reserves and Zecs

Zec des rivières York et Dartmouth

Land's End

25, boulevard York Est

Gaspé, Québec

G4X 2K9

Wineries, Mead Factories and Microbreweries

Hydromel Forest

The Chaleur Bay

1059, route de Dimock Creek

Maria, Québec

G0C 1Y0

La Boîte à Fruits de Mer

Land's End

155, route 132 Ouest

Percé, Québec

G0C 2L0

Poissonnerie de la Mitis

The Coast

1031, avenue de la Gaspésie

Mont-Joli, Québec

G5H 0B2

Circuit des Bâtisseurs

Land's End

35, rue Commerciale Ouest

Chandler, Québec

G0C 1K0

Port-Daniel Wildlife Reserve

Land's End

8, route 132

Port-Daniel-Gascons, Québec

G0C 2N0

Wildlife reserves and Zecs

Saint-Jean River Wildlife Reserve

Land's End

25, boulevard York Est

Gaspé, Québec

G4X 2K9

Forillon National Park

Land's End

122, boulevard de Gaspé

Gaspé, Québec

G4X 1A9

Lac aux Américains - Parc national de la Gaspésie

Haute-Gaspésie

1981, route du Parc

Sainte-Anne-des-Monts, Québec

G4V 2E4

Simple Découverte

The Chaleur Bay

73, route de Miguasha Est

Nouvelle, Québec

G0C 2E0

Phare Cap Madeleine and salmon fish-pass

Haute-Gaspésie

4, route du Phare (Madeleine-Centre)

Sainte-Madeleine-de-la-Rivière-Madeleine, Québec

G0E 1P0

Sentier local Assemetquagan au refuge Le Corbeau

The Matapédia Valley

Route 132

Saint-André-de-Restigouche, Québec

G0J 2G0

Les Bateliers de Percé

Land's End

162, route 132, Place Charles-Robin et rue du Quai

Percé, Québec

G0C 2L0

Matane, destination gourmande de la crevette

The Coast

La Matanie
Matane, Québec

Couleur Chocolat, Économusée du chocolatier

Haute-Gaspésie

36, 2e rue Ouest

Sainte-Anne-des-Monts, Québec

G4V 2H1

Wildlife reserves and Zecs

Port-Daniel Wildlife Reserve

Land's End

Route de la Rivière

Port-Daniel-Gascons, Québec

G0C 2N0

La Promenade des Capitaines, la Balade et le parc des îles

The Coast

Avenue Saint-Jérôme
Matane, Québec

Museums and historic sites

The Battle of the Ristigouche National Historic Site

The Chaleur Bay

40, boulevard Perron Ouest

Pointe-à-la-Croix, Québec

G0C 1L0

Club de golf de Matane

The Coast

679, route 195

Matane, Québec

G4W 3N1

Outdoor recreational areas

Vorace Plein Air

Land's End

148, Grande-Allée Ouest

Grande-Rivière, Québec

G0C 1W0

Forillon National Park

Land's End

122, boulevard de Gaspé

Gaspé, Québec

G4X 1A9

Museums and historic sites

La Vieille Usine de L'Anse-à-Beaufils

Land's End

55, rue à Bonfils (L'Anse-à-Beaufils)

Percé, Québec

G0C 1G0

Cime Aventures

The Chaleur Bay

200, chemin Athanase-Arsenault

Bonaventure, Québec

G0C 1E0

Mont Ernest-Laforce - Parc national de la Gaspésie

Haute-Gaspésie

1981, route du Parc

Sainte-Anne-des-Monts, Québec

G4V 2E4

Parc national de la Gaspésie

Haute-Gaspésie

1981, route du Parc

Sainte-Anne-des-Monts, Québec

G4V 2E4

FromJuly 1st to September 30th

Marché public de New Richmond

The Chaleur Bay

154, boulevard Perron Ouest (centre-ville)
New Richmond, Québec

Vignoble Carpinteri

The Coast

3141, chemin du Pont Couvert

Saint-Ulric, Québec

G0J 3H0

Matane Observation centre for the salmon run, Mathieu-D'Amours Dam

The Coast

260, avenue Saint-Jérôme

Matane, Québec

G4W 3P6

Domaine des chutes du ruisseau creux

The Chaleur Bay

Route de la Rivière
Saint-Alphonse, Québec

Excursions L'Omirlou

The Chaleur Bay

154, route de la Rivière

Bonaventure, Québec

G0C 1E0

Mont Albert - Parc national de la Gaspésie

Haute-Gaspésie

1981, route du Parc

Sainte-Anne-des-Monts, Québec

G4V 2E4

Corporation du Tourisme de Mont-Saint-Pierre

Haute-Gaspésie

102, rue Prudent-Cloutier

Mont-Saint-Pierre, Québec

G0E 1V0

Sentier du mont Pointu

Haute-Gaspésie

Route de Saint-Joseph-des-Monts
Sainte-Anne-des-Monts, Québec

Fumoir Cascapédia Smokehouse

The Chaleur Bay

70, rue Gallagher

Cascapédia-Saint-Jules, Québec

G0C 1T0

Croquez la Gaspésie avec Yannick Ouellet

Haute-Gaspésie

111 C, boulevard Sainte-Anne Ouest

Sainte-Anne-des-Monts, Québec

G4V 2K4

Centre culturel Le Griffon

Land's End

557, boulevard du Griffon (L'Anse-au-Griffon)

Gaspé, Québec

G4X 6A5

Zec York-Baillargeon

Land's End

Route 198

Gaspé, Québec

G4X 1N3

Centre de découvertes Zoom Nature - Le petit plantarium

The Coast

251, avenue du Sanatorium

Mont-Joli, Québec

G5H 1W8

Wildlife reserves and Zecs

Zec des Anses

Land's End

20, chemin du Lac-Sept-Îles (Pabos Mills)

Chandler, Québec

G0C 1K0

Ma Cabane en Gaspésie

The Coast

1017, boulevard Jacques-Cartier

Mont-Joli, Québec

G5H 0C2

Parc national de la Gaspésie

Haute-Gaspésie

1981, route du Parc

Sainte-Anne-des-Monts, Québec

G4V 2E4

Museums and historic sites

Birthplace of Canada Historic Site

Land's End

179, montée Wakeham

Gaspé, Québec

G4X 1V3

Sentier de l'estuaire de la rivière Cap-Chat

Haute-Gaspésie

Route 132

Cap-Chat, Québec

G0J 1E0

Village Grande Nature Chic-Chocs

Haute-Gaspésie

951, route Saint-Octave-de-L'Avenir

Cap-Chat, Québec

G0J 1E0

FromSeptember 14th to September 15th

Symposium du Week-end des arts de Port-Daniel-Gascons

Land's End

494, route 132

Port-Daniel-Gascons, Québec

G0C 2N0

Sentiers ornithologiques

The Chaleur Bay

Halte routière
Pointe-à-la-Croix, Québec

Museums and historic sites

Oratoire Notre-Dame-du-Mont-Saint-Joseph

The Chaleur Bay

837, rue de la Montagne

Carleton-sur-Mer, Québec

G0C 1J0

Wineries, Mead Factories and Microbreweries

Microbrasserie Pit Caribou

Land's End

27, rue de l'Anse (L'Anse-à-Beaufils) et 182-A route 132 (Percé)

Percé, Québec

G0C 1G0

FromOctober 11th to October 13th

Festival La Virée

The Chaleur Bay

774, boulevard Perron

Carleton-sur-Mer, Québec

G0C 1J0

Sliding sports and snowshoeing

Corporation du Tourisme de Mont-Saint-Pierre

Haute-Gaspésie

102, rue Prudent-Cloutier

Mont-Saint-Pierre, Québec

G0E 1V0

Mont-Saint-Pierre Hiking Trails

Haute-Gaspésie

Mont-Saint-Pierre
Mont-Saint-Pierre, Québec

Base de plein air de Bellefeuille

Land's End

70, route de la Plage (Pabos Mills)

Chandler, Québec

G0C 2J0

Wildlife reserves and Zecs

Dunière Wildlife Reserve

The Matapédia Valley

462, St-Jacques Nord

Causapscal, Québec

G0J 1J0

Forillon National Park

Land's End

122, boulevard de Gaspé

Gaspé, Québec

G4X 1A9

Golf de Carleton-sur-Mer

The Chaleur Bay

939, boulevard Perron

Carleton-sur-Mer, Québec

G0C 1J0

Parc régional de Val-d'Irène

The Matapédia Valley

115, route de Val-d'Irène

Sainte-Irène, Québec

G0J 2P0

Sentiers Carleton-Maria

The Chaleur Bay

Carleton-sur-Mer et Maria
Carleton-sur-Mer, Québec

Parc régional de la Seigneurie du Lac Matapédia

The Matapédia Valley

Route Soucy (4 km à partir du BIT d'Amqui, route Labrie)

Amqui, Québec

G5J 3P9

Museums and historic sites

Circuit des Bâtisseurs

Land's End

35, rue Commerciale Ouest

Chandler, Québec

G0C 1K0

Domaine des chutes du ruisseau creux

The Chaleur Bay

Route de la Rivière
Saint-Alphonse, Québec

Parc national de Miguasha (Fossil Site)

The Chaleur Bay

231, route de Miguasha Ouest

Nouvelle, Québec

G0C 2E0

Extrême Chic-Chocs - Safari

Haute-Gaspésie

308, route Bellevue

Sainte-Anne-des-Monts, Québec

G4V 2S6

Wildlife reserves and Zecs

Zec de la rivière Madeleine

Haute-Gaspésie

2, rue du Phare (Madeleine Centre)

Sainte-Madeleine-de-la-Rivière-Madeleine, Québec

G0E 1P0

Sentier à Marius

Land's End

Jonction de la 5e rue et route 198
Murdochville, Québec

The Maison Hélios

The Coast

458, route de la Mer

Sainte-Flavie, Québec

G0J 2L0

La Grotte de Saint-Elzéar, the hidden face of Gaspésie

The Chaleur Bay

184, route de l'Église

Saint-Elzéar, Québec

G0C 2W0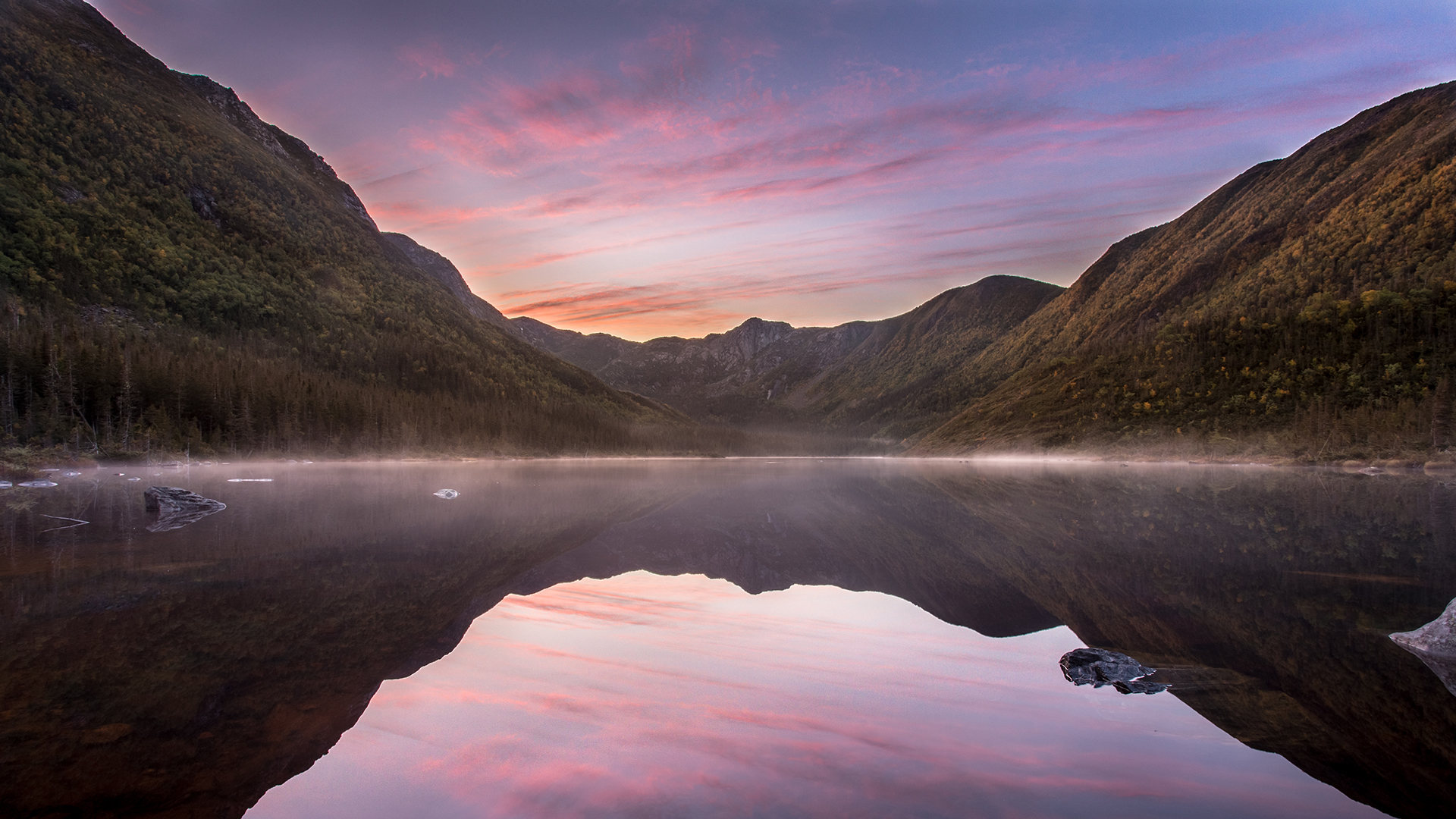 Don't miss

Gaspésie's
Fall Events