Gaspésie Extreme Adventures!
In its fresh or salty waters, on land or in the air, Gaspésie offers you an exceptional playground.
Its many natural attractions have inspired a veritable explosion of outdoor activities. Its mountains offer an extensive network of trails. Its rivers provide sites for exciting canoe, kayak, or canyoning expeditions. Its cliffs present breathtaking launching points for paragliding or hang-gliding flights, or zipline descents. And the sea, with its quiet areas for paddle boarding, or invigorating surf for eventful adventures!!
In Gaspésie, there is something for all tastes and all levels. Jump into the scenery with family or friends, either for the pure pleasure of relaxing or adventure!
Ready to experience Gaspésie extreme adventures?
Close
10 Results
Carrefour Aventure

Haute-Gaspésie

106, rue Prudent-Cloutier

Mont-Saint-Pierre, Québec

G0E 1V0

FromJuly 24th to July 28th

Fort Causap au Royaume du saumon

The Matapédia Valley

1, rue St-Jacques Nord

Causapscal, Québec

G0J 1J0

Écovoile Baie-des-Chaleurs

The Chaleur Bay

499, boulevard Perron

Carleton-sur-Mer, Québec

G0C 1J0

Vue du Ciel

Haute-Gaspésie

66, rue Prudent-Cloutier

Mont-Saint-Pierre, Québec

G0E 1V0

FromAugust 17th to August 18th

Grand Prix Cycliste de la Matapédia

The Matapédia Valley

55, du Carrefour Sportif

Amqui, Québec

G5J 3A6

La Grotte de Saint-Elzéar, the hidden face of Gaspésie

The Chaleur Bay

184, route de l'Église

Saint-Elzéar, Québec

G0C 2W0

FromJanuary 1st to December 31st

Gaspesia racing events

Land's End

30, rue Eden

Gaspé, Québec

G4X 1Z2

Water Activities of the Parc de la Pointe Taylor

The Chaleur Bay

149, boulevard Perron Est

New Richmond, Québec

G0C 2B0

FromJuly 19th to July 21st

Régates Écovoile Desjardins

The Chaleur Bay

499, boulevard Perron

Carleton-sur-Mer, Québec

G0C 1J0

FromJuly 24th to July 28th

Fête du Vol Libre

Haute-Gaspésie

102, rue Prudent-Cloutier

Mont-Saint-Pierre, Québec

G0E 1V0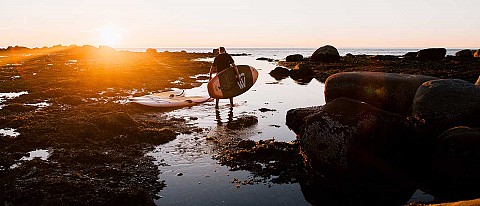 Photo : Iam Nomad
Don't Miss

Gaspésie
My Vacation