Gaspésie Local Flavours!
Fresh fish and seafood, culinary delights of the land and the forest, exceptional original creations... let yourself be tempted by the Gaspésie Local Flavours!
Be seduced by the warm welcome of Gaspesian producers and processors offering agrotourism experiences with visits and tastings. All around the peninsula, the know-how of the chefs and cooks that put Gaspésie on your plate - often according to the seasons - will open your appetite. Be sure to stop in fish markets and specialty food shops, where all the ingredients for your picnic by the sea can be found.
As beautiful as it is delicious, Gaspésie will definitely seduce your senses.
Ready to treat yourself to the Local Flavours of the Gaspésie?
Close
18 Results
Museums and historic sites

Site historique national Banc-de-pêche-de-Paspébiac

The Chaleur Bay

3e rue, route du Quai

Paspébiac, Québec

G0C 2K0

La Vallée de la Framboise

The Matapédia Valley

34, route Lauzier

Val-Brillant, Québec

G0J 3L0

Ferme Bourdages Tradition

The Chaleur Bay

255, avenue du Viaduc

Saint-Siméon, Québec

G0C 3A0

Pêche sportive de la Baie-des-Chaleurs

The Chaleur Bay

645, rue des Hérons

Maria, Québec

G0C 1Y0

Gîte Confort et chocolats

The Coast

129, avenue Ulric-Tessier

Saint-Ulric, Québec

G0J 3H0

Boulangerie Toujours Dimanche

The Coast

431 et 443, avenue Saint-Jérôme

Matane, Québec

G4W 3B6

Wineries, Mead Factories and Microbreweries

Vieux moulin - Vin de miel

The Coast

141, route de la Mer (route 132)

Sainte-Flavie, Québec

G0J 2L0

Poissonnerie Chouin'Art

The Coast

710, route de la Mer

Sainte-Flavie, Québec

G0J 2L0

Aux Bienfaits

The Coast

1030-A, avenue de la Gaspésie

Mont-Joli, Québec

G5H 2B0

Atkins et frères

Haute-Gaspésie

1, rue du Chanoine-Richard

Saint-Maxime-du-Mont-Louis, Québec

G0E 1T0

Wineries, Mead Factories and Microbreweries

Microbrasserie Pit Caribou

Land's End

27, rue de l'Anse (L'Anse-à-Beaufils) et 182-A route 132 (Percé)

Percé, Québec

G0C 1G0

Poissonnerie de la Mitis

The Coast

1031, avenue de la Gaspésie

Mont-Joli, Québec

G5H 0B2

Miel Vallée Fleurie

The Matapédia Valley

19, rue Savoie

Saint-Alexandre-des-Lacs, Québec

G0J 2C0

Wineries, Mead Factories and Microbreweries

Microbrasserie Le Naufrageur

The Chaleur Bay

586, boulevard Perron

Carleton-sur-Mer, Québec

G0C 1J0

Ma Cabane en Gaspésie

The Coast

1017, boulevard Jacques-Cartier

Mont-Joli, Québec

G5H 0C2

Wineries, Mead Factories and Microbreweries

La Fabrique

The Coast

360 et 366, avenue Saint-Jérôme

Matane, Québec

G4W 3B1

Les p'tits fruits champêtres

The Coast

104, 4e rang Est

Mont-Joli, Québec

G5H 3K6

Boulangerie-pâtisserie La Mie véritable - Café La Mie d'en Haut

The Chaleur Bay

578, boulevard Perron

Carleton-sur-Mer, Québec

G0C 1J0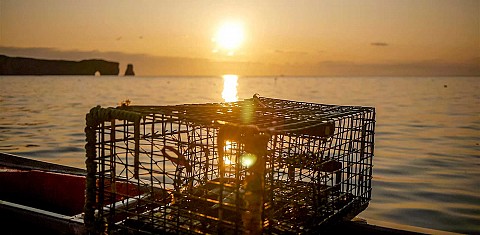 Photo : La Semelle verte
Don't Miss

Gaspésie
My Vacation